The shortage of skilled workers is also affecting the vending industry, and the training profession is making slow progress. The vocational schools in Germany lack up-to-date working material such as vending machines, payment systems, telemetry, filling products, cups, water filters and much more. Only with solidly trained young people can the industry continue to grow in the future, with an attractive training offer for new interest among young people. Vendtra Charity focuses on the targeted promotion of vocational schools or the apprenticeship profession. A joint campaign by and for the industry, which is carried out during the two days of the trade fair and on the VIP day at the Oktoberfest. You too can support this campaign and secure your skilled workers of tomorrow.

Together
Vendtra Charity targets manufacturers and practitioners such as operators, OCS/coffee companies, caterers, corporate caterers as follows:

Manufacturerexhibitors who do not exhibit at Vendtra but visit are asked to make a voluntary monetary donation of EUR 400,- or a donation in kind of EUR 800,-. Exhibiting manufacturers can decide a donation of their choice.

Practitioner are asked to voluntarily make a monetary donation of EUR 3 (or more).
Monetary donations can be made quickly and contactlessly on both days of the fair and events using the Nayax Donation Box. The proceeds will go to the respective vocational schools in Germany. A report on this will be published in the market-leading news and trade magazine Vending Report.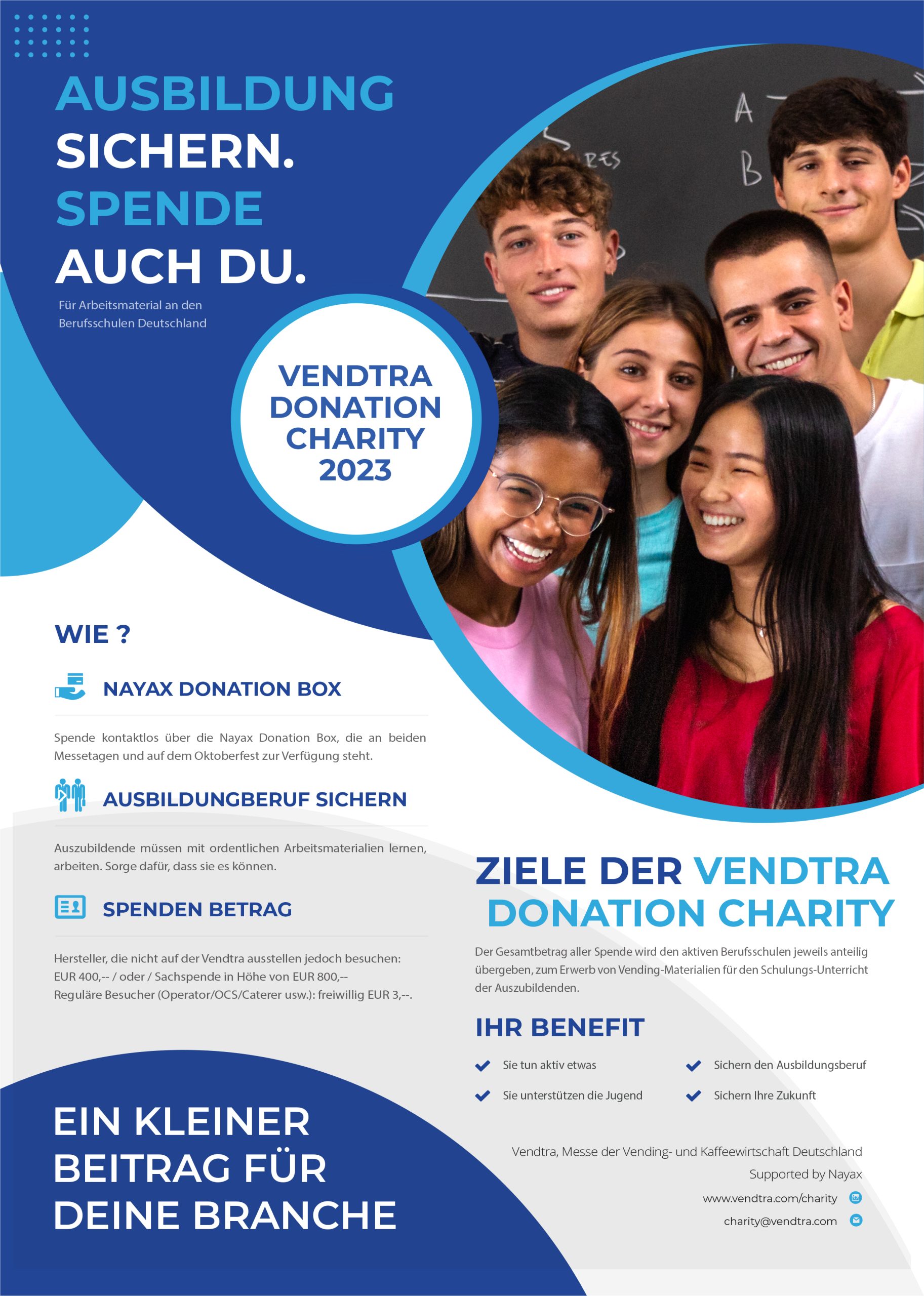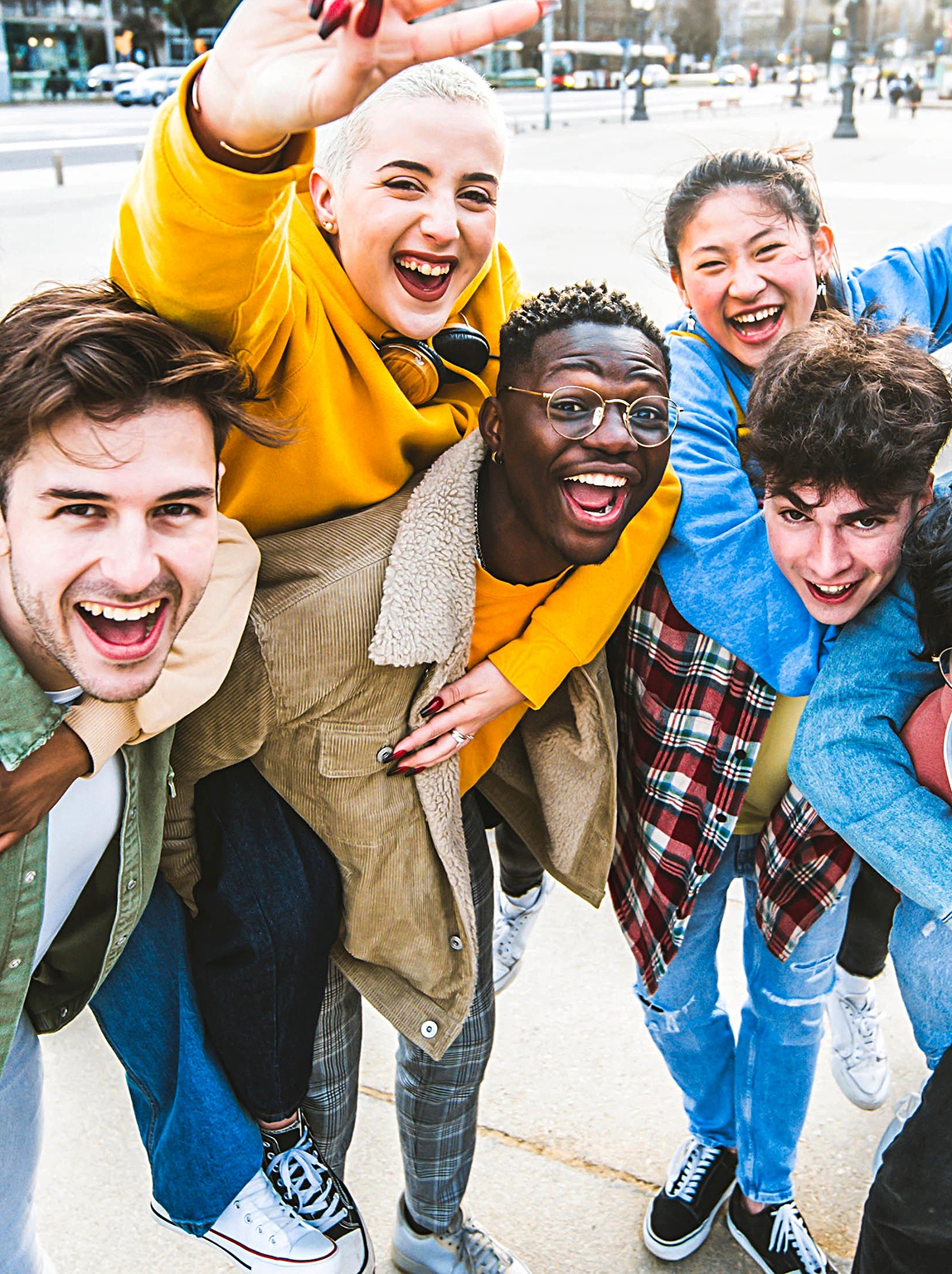 Young talent
Solid training is only possible with up-to-date technology and equipment in vocational schools. Young people's interest in training also increases if the general conditions are right. Actively doing something instead of just talking about it - is the guiding principle of the Vendtra Charity. With your voluntary donation, you are securing the vending machine specialist training profession, the know-how of the next generation. Well-trained personnel with company-specific know-how secures your company's future. Support the campaign with a small donation at Vendtra.
General information on the training occupation can be found here (source: bdv)
Down to earth and sustainable



Vendtra is a smart performance show, solid trade and trade fair of the vending and coffee industry Germany. Informal exchange, leads/contact cultivation and purchasing are the main focus. With Vendtra Charity the fair goes consciously a step further. To increase the attractiveness of the profession among young people, to support vocational schools with the necessary "tools of the trade", to secure the training profession. Join us, support the Vendtra Charity with a small or large donation. Thank you very much.